Nitya Kumaran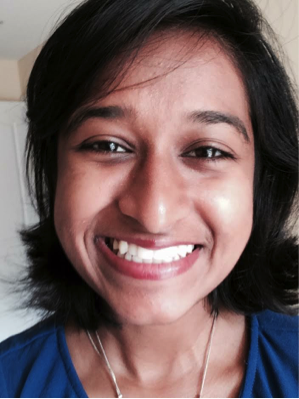 Reflection Question One:
           I most associate with the 'Ethnicity' primary dimension and the 'Family Status' and 'Religious beliefs' secondary dimensions. I am an Indian— American, who lived in India and America.This means many Indians have assumed I look down on India and don't know Tamil ( the South Indian language my parents speak), while many Americans have assumed I disapprove of dating or that my parents will force me into becoming a doctor.
Actually, I respect my Indian roots. Actually, I am a free individual in a supportive family which wants me to chase my dreams, whether that be becoming a doctor or not. I'm just a woman who has experienced two worlds. And I've often felt excluded from both.
In India, family members would pointedly speak to me in English and resume conversation with everyone else in Tamil. When I was shy about my broken Tamil and resorted to silence, people thought I was stuck-up. I was an American when I lived in India.
When I move back to America, where I was born, and am awed by the technological and broad college experience and can't stand water or electricity being wasted from the memory of its frequent shortage in Bangalore — I am an Indian. Many people look at my skin and think, "Indian. Model minority. Doctor. Strict parents."
My heart knows too much of both worlds but in neither world do I completely belong. The refugee youth I have met know this feeling. Of course, I cannot compare my experiences to theirs. Only they can share their own feelings of separation and disjointedness — but I know how it is to start afresh in a new place, to be self-conscious and alien. I have feared of being misunderstood and also losing my identity. I have on my conscience the sacrifices my family made for me to attend college here and I know who I have left behind. I cannot supremely adopt American ways because of my past in a different reality. Both realities demand to be noticed. Sometimes, eyes closed, I hear the sound of tires on the road and search for an Indian motorcycle in the dust and bewilderedly find a big American car alongside green grass.
Burmese refugee youth and I also relate because of cultural similarities. In their behaviors, I see the same ideals of respect for elders, saving face, and giving thanks. Their culture seems to have the same restraint of not showing anger or sadness openly but to accept these emotions quietly. Buddhism, although not as prevalent in India as in Burma, is a religion Indians are familiar with. Ideas of fate, karma, and reincarnation have long surrounded me and I know their influence on individual attitudes towards time, duty, and individual control. This is helping me.
Michael Kub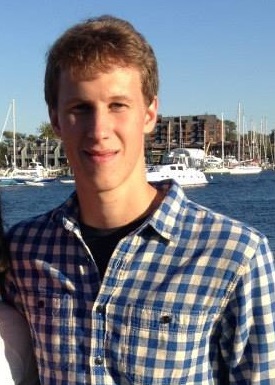 Reflection Question Two:
To me, community is a group of people who share a connection with each other and establish relationships through that connection. The connection could be living with others, being a part of the same neighborhood, going to the same school, living in the same city, sharing similar interest with others, etc. MS-Aquatic Physical Therapy shares the common connection of valuing of the health of the individual. Volunteer or MS participant, each of us are there to improve individual health and quality of life. It is through this connection that many of us have built and established relationships with each other. I do identify with the community at my service site and I think this sense of community brings out benefits in me and others in it. What I find most important with being a part of this community is that I am contributing to common good. Particularly, that I am focused and committed on equally helping each and every individual in my community with achieving their highest potential. My sense of community with MS-Aquatic therapy has begun to shift my perspective of this experience from, "how am I doing in it? Am I thriving?" to "how are we doing in it? Are we thriving?"
Jennifer Duvall
BARCS
Reflection Question Three:
The Baltimore Animal Rescue Center and Shelter (BARCS) seeks to accept and care for animals in need as well as promote responsible pet ownership in Baltimore City. There are more than 11,000 homeless, abused, and unwanted animals that come through BARCS each year. BARCS is an open shelter that takes in all animals and provides them with a temporary home as well as the care they need before moving to a permanent home. Over the years BARCS has dramatically increased adoptions, as well as rescues, resulting in a large decrease in euthanasia. I agree with Sargent Shriver that racism cannot be cured only by looking at outcomes of racism. I think the issue of racism is quite a complicated one. I understand what Shriver is trying to convey about solving the issue of racism, however racism is such a large issue it might be more complicated to look at the issue at large than looking at the products of racism first. I think his assertions could be applicable to the issues BARCS is concerned with. Rather than looking at the outcomes of homeless animals and irresponsible pet ownership, it is more productive to do more to fix the issue at hand.
Chiamaka Ugboh 
College Gardens
Reflection Question Three:
Tyler Montgomery 
College Gardens
Reflection Question Five:
I have been meeting the goals that I set at the beginning of the semester. I am continuing to build relationships with the kids and with the other volunteers, and I have learned a lot more about teaching new concepts to the kids. I feel like I still need to work on the skills of tutoring and getting the kids to focus because right now those are the two things I have the most trouble with. In order to continue to work on these skills I will discuss ideas with the other volunteers that go to College Gardens, and possible the community coordinators that are also there. I have already been doing research online for ideas and tricks to teach the kids and some of them help. Nailah is another volunteer that I think would be the most help because she has been there the longest and has the most experience. She is really good with the kids, and makes them think through what they are doing, which seems to help them a lot. The best thing so far that I have learned from her is to make sure the read the directions, because a lot of the time they just want you to give them the answer.
Bibha Joshi
Choice Education Team at Lakeland Elementary/Middle School
Reflection Question Five:
Jamey Sultan
BARCS
Reflection Question Six:
The pieces address how people use their service in different ways. On one hand there is a girl who seemingly has done nothing to help the children, yet changes her picture and gains pleasure because she considers herself to be helping them, on the other hand there is the man who had been doing his job for years and just realized how amazing what he did was. I believe that the line between advocacy and exploitation is very thin, that as long as you are helping people it does not matter what you share on social media or other sites. By sharing on social media people are able to spread word of their organization, even if they get personal pleasure out of it that does not combat the good that they do. The publicity becomes for self-gain when a person shares things on social media simply to brag, and does not actually help anyone. The most important thing at any service site is to actually help the people that are there for your help. At my service site we use social media a lot to share pictures of the animals and get them adopted, this is not exploitation it is to help them.
Mark Horton
Choice Education Team at Lakeland Elementary/Middle School
Reflection Question Six:
I believe that the question should not be at which point are service becomes a pathway to self-gain, but instead what a person wishes to gain from service.  As humans, we are motivated to pursue the things that we feel will make us happy and avoid the things that hurt us, and that self-serving goal is behind all of our actions in some way.  Fortunately, we are social and empathetic beings who are able to get happiness from helping one another, which means that a path of self-gain can lead us to serve others.  Even the noblest people of service derive happiness from something as simple as easing somebody's pain or fulfilling a perceived sense of obligation, and this allows them to purse their own happiness while serving others.  However, others do use service as a means to gain public approval or for other less meaningful goals.  The problem with this approach is that when we do not have a reason to connect with those who we serve, we see them as a means to an end instead of as a person, and this detracts from the service we can offer.  I don't think there is a clear list of qualities of good and bad service, and I imagine that even a well-intentioned person may want to share their service publicly if the situation presents itself.  The only accurate measure of the quality of the service is the connection that we build with those who we serve.  If we truly care and respect those who we serve, and we want to see them be happy, then the service will be real and powerful regardless of the publicity.  As long as people are our priority, I believe we will offer something real and powerful at our service sites.  It is not easy to connect with people in this way, and I have even caught myself in The Choice Program worrying about the day's agenda instead of the students themselves.  However, I believe that tutoring is great because it forces me to personally connect with the students in order to be effective in my role as a tutor.  Each week I find more gratification from seeing them move forward, and I believe that my growing connection with the students is evidence that the service is moving in the direction that it should be. I will not be ashamed to talk about my service in the future, but for now my desire to see them happy and successful legitimately overshadows the need that I have for recognition and attention.  As long as this is where my priorities lie, I believe that my service is worthwhile.
Marina Nicholas 
College Gardens
Reflection Question Seven:
Jessica Linus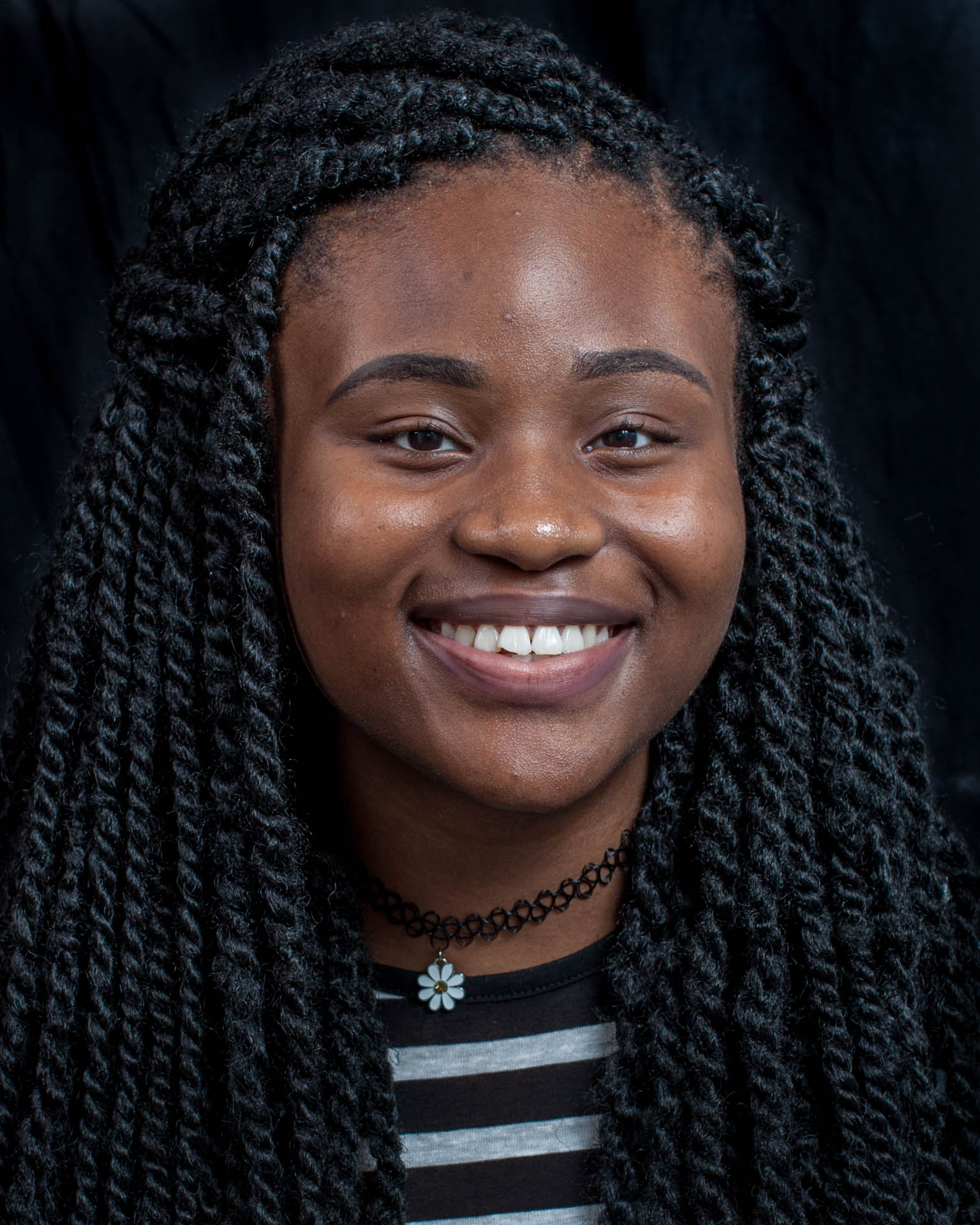 Reflection Question Seven:
Inspiration means change. When one is inspired there is a spark, a change, a light. My biggest inspiration in terms of civic engagement is Hip-hop legend, Tupac Shakur. Shakur inspired me to look at myself as a vessel for change. Personally his music and personage helped me through various emotional traumas that I faced as an adolescent which sparked a need to for me to help other adolescents who have encountered the same daunting conditions. I picked Tupac because most people do not even realize how much of a change he sparked in minority communities during his time. Tupac presented issues that afflicted individual lives. He gave voice to those who did not have a means of voicing their own struggles. His music ranges from topics such as police brutality to the importance of education. Tupac was an advocate for the "liberation of the hood." He used his person to be an advocate, even though his attempts to educate ultimately led to his demise. I spent the most of my early teenage life studying Tupac, his music, his poetry, and one thing that I have recently learned is that he was an active advocate for gun control. He once stated that before we find world peace, we gotta find peace, and end the war on the streets." His advocacy of gun control confirms my admiration.
Malik Jackson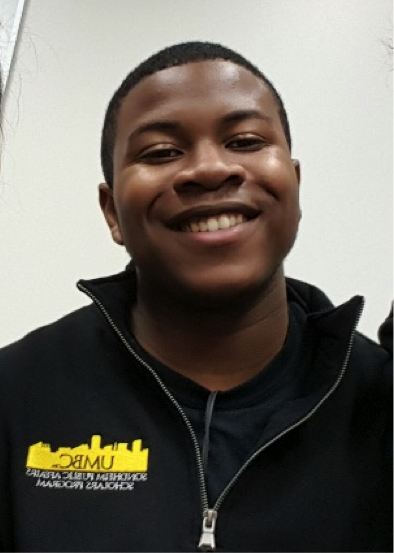 Reflection Question Eight:
During my service at College Gardens, I mentored students from various elementary and middle school grade levels by providing help with academic exercises and facilitating various other extracurricular activities. As a Computer Science major, this service built upon the skill sets I have developed in pursuit of my future professional goals through several means.  My volunteer experience has taught me how to work one on one with someone in order to accomplish a goal, even in the presence of obstacles.  In various instances this past semester, I have had to motivate my students to continue working through their homework. Often, working over lengthy problem sets with them would lead to discouragement.  I have also had to re-teach some concepts that they had not completely understood. These instances gave me an opening to get to know the children I served and gave them an opportunity to communicate some of their strengths and weaknesses to me. Finally, my experiences at this site have taught me to better communicate my ideas. Working with people much younger than me, I have often had to simplify what I wanted to say to convey it clearly to them. This meant that I had to fully think out what I wanted to say and consider the best ways to explain it to my audience.  Because children think in a much different perspective then college students, this gave me a unique opportunity to consider my own ideas from a new perspective.  I believe the skills I gained from my service site have prepared me well for my future. In collaborating with others in the workspace, I am prepared to engage with an open mind in order to accomplish any goal. My service site has better prepared me to explain my own ideas to an audience, as well as stop and consider how we might see ideas differently. In Computer Science, innovation is driven by unique solutions to complex problems. Unique ideas are contributed when people consider different perspectives, such as the perspectives of the children in College Gardens.