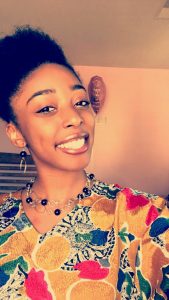 Hello, lovely people! This school year, I have the pleasure of serving as the Resident Assistant (RA) for our amazing Shriver Living Learning Community (SLLC). My name is Princess Sara Njemanze.
I am a senior studying to get a bachelor of science in chemical engineering and also minoring in entrepreneurship and innovation. I have spent all of my college career on the Shriver floor and have enjoyed every moment of it. I have been involved in many things over the past years so I will just highlight a few current things. This past summer, summer of 2018, I worked as an orientation peer advisor (OPA). This year, I will be working with a few UMBC students to start a peer mentorship program for incoming students. I also intend to serve at the UMB CURE Scholars. I will also be planning several community based events for my fellow Christian brothers and sisters as well as those who have yet to find Christ.
I have a strong love for music, performing arts, community, and unique/aesthetically pleasing outfits. Above all, I have a greater love for things concerning God the Father, God the Son, and God the Holy Spirit. I am super excited to meet all the amazing people who will work to further Sargent Shriver's work throughout this campus!
---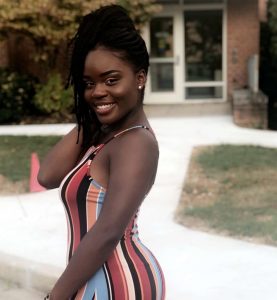 Hey guys! My name is Fehintola (Fay-heen-toe-la). I am from PG County; a.k.a Prince George's County; a.k.a Pretty Girl County. I attended Bowie High School (Go Bulldogs!). And I now chant a new phrase – Go Retrievers!
I will be serving as a peer mentor this school year. I was a mentee last school year and loved the Shriver LLC so much that I decided to return! I am currently a Sophomore pursuing a Bachelors of Arts in Health Administration and Public Policy with a concentration in Public Health. I aspire to practice my knowledge of Health Administration and Public Policy, and Public Health to impact and aid the development of (locally, nationally, and globally) underserved communities and improve community health.
Over my two years of being here at UMBC I have immersed myself in various opportunities, clubs and organizations, volunteerism, jobs, and many other things. To name a few: As a freshman I volunteered for Retriever Essentials, which is a service organization that focuses on relieving the stigma of Food Insecurity on campus. I am returning this year not only as a volunteer but as an ambassador as well. In March 2019, I volunteered in Medical Global Brigade in Darien, Meteti, Panama. Currently, I work at Residential Life as a Facilities Office Assistant.
I am a proud Nigerian (omo Naija) and Lover of Christ! So if you ever hear me bumpin' or movin' to tunes its most likely Afrobeats or Gospel. I love having insightful conversations with people, so if you ever need someone to talk to I am here!
---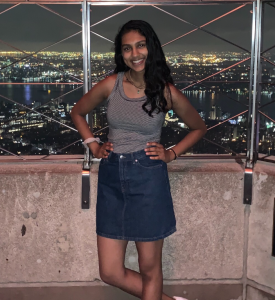 Hi everyone! My name is Janvi Madhiwala and I'm thrilled to have you all on the Shriver floor this year! I am a sophomore Biology major on the pre-medical track and I am minoring in Emergency Health Services. I'm super passionate about service and last year I volunteered for the MS Swim program through the Shriver Center. On campus, I am involved with the SI PASS program and the Hindu Students Council.
Here's a little bit about me:
I grew up in Annapolis, Maryland, but my family is originally from Gujarat, India. I have a little sister and I used to play tennis competitively. I also enjoy working out and watching Bollywood movies!
---
Hello! My name is Maia and I'm a sophomore English major with an elementary education certification from Waldorf, Maryland. I will be a Peer Mentor on the Shriver Floor this year.
I am passionate about serving the communities around me, which is why I am a student coordinator for the Sherman Literacy Fellows. We go into Curtis Bay elementary school and assist with literacy activities. I also volunteer at the Greater Baltimore Urban League, where I mentor high school students. If you need any assistance finding a club or opportunity on campus please let me know and I'll help you find it.
In my free time I like to cook and bake. My favorite book is Invisible Man by Ralph Ellison. I also love to try new food, so if you know of any great restaurants hit me up.
---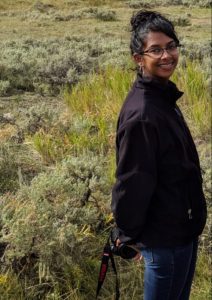 Hi, I'm Nivi, an Economics and Biology major from Ellicott City. My first semester, I volunteered at a school for students with learning differences and my second semester, I volunteered to file taxes for UMBC students and low-income families in Baltimore. In my free time, I read books, play guitar, ice skate, or go hiking.
During the spring and fall, you can often catch me napping in a hammock outside the library pond. I almost always have fresh fruits stocked in my fridge. In my free time I work as a campus tour guide and am involved with the Pre-Medical Society, Volunteer Income Tax Assistance, and the UMBC College Diabetes Network. I am also a Learning Assistant for Chemistry 102.
---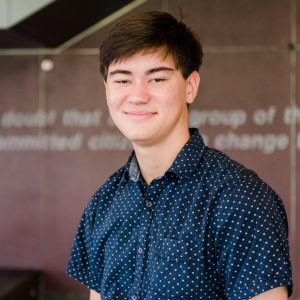 Hi, my name is Rees Draminski,  and I am originally from Ellicott City, MD. I am a Philosophy and Computer Science Double Degree student here at UMBC. Last year I volunteered as a part of the Student Ambassadors program. In collaboration with Baltimore City Public Schools, UMBC students gave tours, did a STEM activity, played sports at the RAC, and ate at DHall together with middle and high school students. It seems very fitting that now I work with the Office of Undergraduate Admissions as a Tour Guide. I also serve as a SGA Senator, if you want to know what that is, or how to get involved, feel free to talk to me about it. In my free time I program a lot of fun projects that I come up with myself, and I am also a huge tv-watcher. I watch all kinds of shows, animated or live-action.
I wish to pursue graduate school by ways of an educational science program so that I can learn how people learn. I wish to then get a PhD in Computer Science so that I can do research in Computer Science Education. I want to be able to develop modern tools that are both affordable and easy to deploy so that any school can use it.
---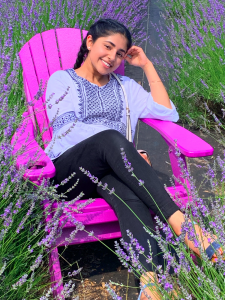 Hello! My name is Riva and I'm a sophomore Biology major & Arabic minor (on the pre-med track) from Bel Air, Maryland.
Last year on the Shriver floor, I had the opportunity to work with the Esperanza Center as an ESOL teacher, as well as Walking Discovery, a social group for neurodiverse individuals. This year I hope to be involved with Soccer Without Borders *inserting shameless plug* (it's a really exciting service experience where you have the opportunity to play soccer and mentor refugee youth).
I am also really involved outside of the Shriver floor! This will be my second semester as an SI PASS leader for Chem 101 and as a board member of the Pakistani Student Association. In my free time I love baking, exploring the area, getting boba, dancing around, and just enjoying some wholesome memes. I'm really excited for this year to come with our new Shriver fam!
---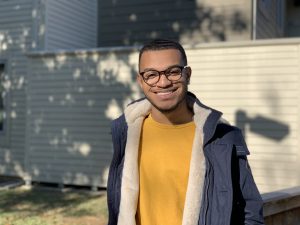 Hey everyone! My name is Thomas (like the train) and I am a sophomore currently majoring in a Bachelor of Science in Financial Economics. I will be serving as a peer mentor on the illustrious Shriver Living Learning Community and I can confidently say that I am proud to be a member of this community. I have a passion for advocating for underrepresented students and I'm constantly looking to change the dynamic of what we see as the African American man in America. Last year I volunteered for UMBC's Choice Program's College Night where I worked with students from the most at-risk communities of Baltimore. I loved every second I've spent volunteering for this influential program and I plan to return this academic school year.
I plan to hold the positions as an American businessman, author, motivational speaker, investor, and family man. I am an avid believer in the power of one's mind and I love spreading positive energy. My favorite quote is: "If you don't like something, change it. If you can't change it, change the way you think about it."