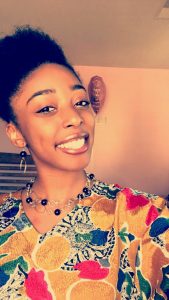 Hello, lovely people! This school year, I have the pleasure of serving as the Resident Assistant (RA) for our amazing Shriver Living Learning Community (SLLC). My name is Princess Sara Njemanze.
I am a senior studying to get a bachelor of science in chemical engineering and also minoring in entrepreneurship and innovation. I have spent all of my college career on the Shriver floor and have enjoyed every moment of it. I have been involved in many things over the past years so I will just highlight a few current things. This past summer, summer of 2018, I worked as an orientation peer advisor (OPA). This year, I will be working with a few UMBC students to start a peer mentorship program for incoming students. I also intend to serve at the UMB CURE Scholars. I will also be planning several community based events for my fellow Christian brothers and sisters as well as those who have yet to find Christ.
I have a strong love for music, performing arts, community, and unique/aesthetically pleasing outfits. Above all, I have a greater love for things concerning God the Father, God the Son, and God the Holy Spirit. I am super excited to meet all the amazing people who will work to further Sargent Shriver's work throughout this campus!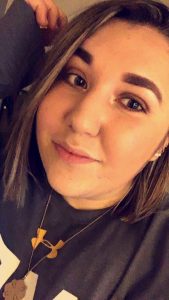 Hello, all! I'm Anna! I will be a Sophomore at UMBC in the Fall and I'm so excited you all decided to live on this floor! I am currently pursuing a degree in Psychology and Sociology and this will be my second year living on the Shriver LLC; this time I will be returning as a Peer Mentor. I previously volunteered at Walden Circle for my freshman year and I plan to return in the fall.
I grew up and have lived in Prince George's County, Laurel, MD (which is about 20 minutes away) my whole life. I attended Laurel High School where I participated in the IB Program. I also lettered in three sports (soccer, swimming, and tennis). In my spare time, I enjoy playing flute for the UMBC Wind Ensemble and I am a part of the UMBC Women's Club Soccer, where I am now the new Treasurer.
I feel very strongly about the current political climate. I even went to the Women's March and March For Our Lives, in D.C. My ultimate goal is to work and serve in the Mental Health field and I want to continue educating myself and others to end the stigma around it! Feel free to ask me any questions or to just strike up a conversation!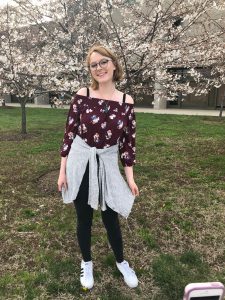 Hi there! My name is Ari Cacic, and I'm originally from Fort Washington, MD.
I am a sophomore at UMBC  majoring in Environmental Science with a certificate in GIS, and I'll be returning to the Shriver Living Learning Community as a peer mentor for
the 2018-2019 school year.
Last year, I volunteered as a reading tutor at Cherry Hill Elementary School through an organization called Reading Partners. On campus, I'm involved with Astronomy Club and a few environmental groups. I also love reading, sewing, baking, making art, and playing tennis. I'm super excited to meet the new SLLC members, and I hope you all have a great start to college!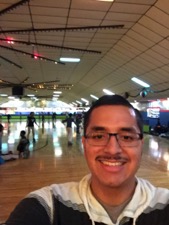 Hello! My name is Zuriel Herran and I am excited to see you all on the Shriver floor this year!  I'm from Silver Spring, MD and I have been blessed with the opportunity to intern at NOAA and other federal agencies.
I am an Environmental Science and Geography major pursuing a GIS certificate. Additionally, I am in the Sondheim Public Affairs Program and Honors College.  I have previously served at the Refugee Youth Project and the Esperanza Center. On campus, I am involved with different Christian Ministries and I am student coordinator for Global Brigades .  When I get the chance to relax, I enjoy playing my guitar and having a good conversation.
Enjoy the rest of the summer and I'll see you all in the fall.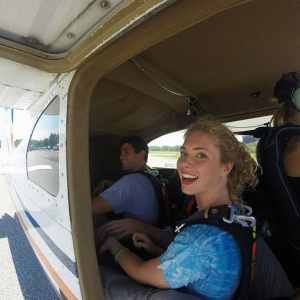 Hi! I'm Genevieve Madden, a sophomore Sondheim Scholar and Honors College member. I'm majoring in Political Science and Statistics with a minor in Arabic. I am from Annapolis, Maryland. My first year on the Shriver Floor, I volunteered at Arbutus Achievers and at the Esperanza Center. I am involved on campus outside the Shriver Center too! I am active in UMBC Black Lives Matter, UMBC We Believe You, and am the treasurer of UMBC Meditation club!
In my spare time I like to try new things, go to art museums, and play with my dog, Mr. Smith! I always want to hear about new music, and if anyone wants to join me for a swim workout, kickboxing, or bungee jumping, I'm so down.
Have a super summer! Welcome to the floor – I'm looking forward to knowing you!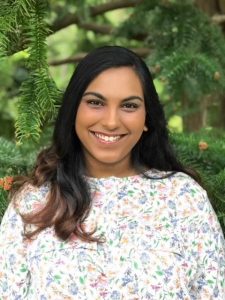 Hey there! I'm Juhi, a sophomore Biology major on a pre-med track to becoming a pediatric oncologist. Originally from Jersey City, New Jersey, I'd love to talk to you about all the things that make Jersey great (contrary to popular belief). I'm passionate about public service and getting to know new people, always looking for new perspectives and opinions to listen to! Alongside classes, I volunteer at UMB CURE Scholars, serve on the e-board for Astronomy Club, and participate in various social activism groups on campus.  In my free time, I read, write, make art, visit museums, and go on nature walks with my friends.
I'm always extremely excited but simultaneously very sleepy (help me figure out how that's possible), so you never know what you're going to get! I can't wait to meet all of you, and if you ever need someone to face mask with, listen to bops with, or a good laugh with endless wholesome memes, my door is always open!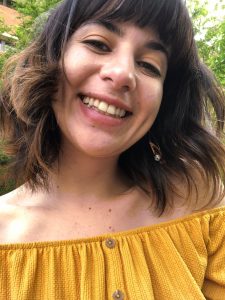 Hi, my name is Emily and I'm a sophomore from Ellicott City, Maryland.
My first year on the Shriver floor, I served at the Esperanza Center as an ESOL volunteer teacher, and I loved it so much that I'm interning at the center's summer Youth ESOL program!
I'm a news writer for UMBC's student paper, The Retriever, which has given me amazing opportunities to meet politicians and to cover special events, like the D.C. March For Our Lives protest. Other student groups I'm involved in are UMBC Black Lives Matter and UMBC We Believe You. I'm currently double majoring in Global Studies and Media Communications, and minoring in Modern Languages and Linguistics, which I hope to pursue a career in journalism with. Have a rockin' summer and welcome to the Shriver floor!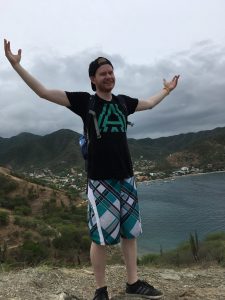 My name is Andrew Simpson, and I am a junior at UMBC majoring in Biology with a certificate in Spanish.  I hope to become a medical doctor and work with underserved populations in the United States and abroad. On campus, I am very involved with SI PASS (supplemental instruction for difficult classes) and the Christian organization Cru.  I also love watching sports, playing soccer, practicing Jujitsu, and playing clarinet.
This will be my first semester living on the Shriver Floor, and I am very excited to work with people with diverse perspectives, backgrounds, and worldviews that are focused on service.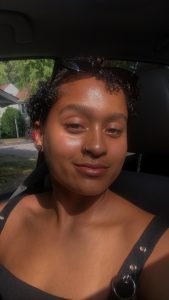 Hola! If you're interested in world politics, foreign cultures, self-care on a Saturday night, rock climbing or ecstatic dance, you've come to the right place! My name is Lexi, I am a rising sophomore majoring in Global Studies and minoring in Spanish and International Politics.
I am from Raleigh, North Carolina (yee-haws ironically) and was drawn to UMBC because of the Sondheim Public Affairs Scholars Program, the Shriver LLC, and the plethora of diverse people and interests. I have served (and been served) at the Esperanza Center for a year, and plan to continue and expand my involvement there.
I look forward to meeting all of your beautiful souls!