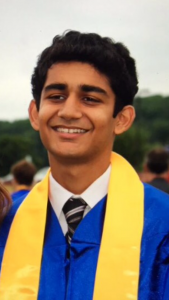 My name is Anmol Tewari. I am a returning member and sophomore peer mentor for the Shriver floor here at UMBC. I'm from the small town of Walkersville in Frederick County, Maryland. I am a mechanical engineering major and hope to pursue engineering further in graduate school. My freshman year I volunteered with the SUCCESS program and hope to continue with them in this upcoming year. My hobbies include drawing, playing the occasional video game, making jokes, eating at the campus Chick-fil-A and, of course,staying fit. I can also confidently say I am an avid dog lover.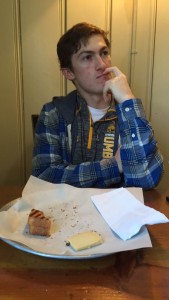 My name is Blair Hunt and I am from Salisbury, Maryland. I am currently a sophomore chemical engineering student at UMBC. I love working out and being active in anyway possible. I am a big fan of sports, soccer being the main one. I am also a leader at a local Young Life club. Being on the floor and just being a part of the Shriver program was such a unique experience and I look forward to my coming year. I volunteered with the SUCCESS program last year and I loved doing it! It's brought me great joy working with the students and I plan on returning to the program my coming year.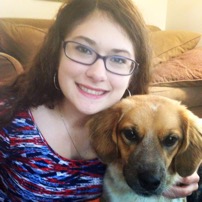 Hello everyone! My name is Katie Hardy and am looking forward to serving as your Resident Assistant (RA) this year.  I am a rising junior from Elkridge, MD, and an Interdisciplinary Studies major, focusing on immigration law and policy. This is my second year being a part of the Shriver LLC, and I is super excited! In previous years, I have volunteered with both Walden Circle and with the SUCCESS program at UMBC. I love photography, and I have even taken photos for UMBC's newspaper, The Retriever Weekly. I am going to be the president of the Interdisciplinary Studies Council of Majors this year. I love reading, cooking, watching movies, going to the gym (sometimes), and cheering on UMBC sports teams, and I can't wait to be back on the Shriver Floor this year!!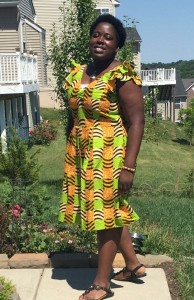 My name is Kayla Addai and I graduated from Howard High in Ellicott City, MD in 2015. I am currently a Sophomore Student at UMBC as a Biology B.A. major on the pre-medical track with and a Music Minor.  As a Sondheim Public Affairs Scholar and a Shriver LLC member I served at St. Agnes Hospital.  During my first year I also participated in the Commodore John Rogers college visits, the African Student Association (ASA), and the Student Events Board (seb).  I love playing my clarinet/bass clarinet, watching movies, and hanging out with friends.  I love Ghanaian music and listening to artists such as Beyonce, Erykah Badu, Alicia Keys, Fantasia, Michael Jackson, Mary J, and Emeli Sande.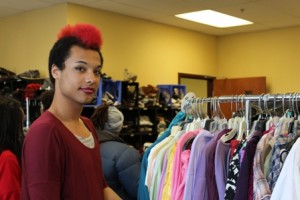 Jamie Grace Alexander is a rising sophomore from Bel Air, MD. They are trans & use they/them or she/her pronouns. They are currently majoring in Social Work with a minor in Critical Sexuality Studies through UMBC's GWST department. In the past year Jamie has become heavily involved in activism and advocacy around the UMBC campus & in Baltimore. They are currently involved in all of UMBC's LGBT orgs among other extracurriculars and clubs. Currently, they hold the position of Programming Director for QUMBC & Community Outreach Coordinator for Freedom Alliance. Jamie works through The Shriver Center to volunteer for Paul's Place, WHICH THEY LOVE, & hopes to become a volunteer coordinator in the coming year. Jamie loves talking, yelling, eating other people's food, & meeting new people. They can't wait to get back to UMBC & start their second year!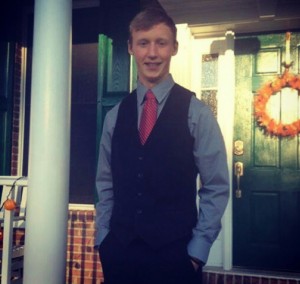 Hello, my name is Marcus Stine. I grew up in Southern Maryland. I'm from a small town called La Plata and went to La Plata High school. I'm a second year mechanical engineering major. I was a member of the Shriver Floor last year and it was what my made my first year of college easy. I'm apart of UMBC's VITA which is also my service site. Some thing interesting about about me is that during senior year in high school, I was a state Placer in track and field.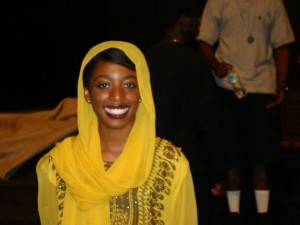 Hi! My name is Princess Sara Njemanze. I am a rising sophomore from Mitchellville, MD. I am currently a Chemical Engineering major and a Theatre minor. I am also in the pre-dental program. I LOVE service. In the past school year, I served at Best Buddies where I spent time building relationships and completing fun and interactive activities with women who have intellectual disabilities. My hobbies include baking, doing hair, singing, dancing, acting, playing guitar, running, songwriting, and finishing full television shows in one week. I also like talking to random people who eventually become friends and wearing color coordinated outfits. Most importantly, I love JESUS. I am more than excited to return to the Shriver floor, meet new people, and continue giving service on and off campus!