Hello, my name is Anna McKenzie and I am going to be a sophomore this year. I'm majoring in social work and psychology, with a possible minor in philosophy. My plans for my career once I graduate is to get my masters in social work and become a full-time social worker. During my first semester my service site was at the National Audubon Society located near Patterson Park. My second semester I volunteered at MS swim, and that is where I will be volunteering again this year. Feel free to ask me any questions you might have, and I hope your first semester is a blast!

My name is Benjamin Ballah and I am a rising sophomore living in Bowie, MD. I was born in the French Republic of Guinea as a refugee baby to a Sierra Leonean family and moved to America at 7 years old (crazy, I know- ask me about it). Sadly, I forgot how to speak French (thanks, Obama), but I really want to learn Spanish now. I major in Mathematics and minor in History with intentions to teach high school. I am a member of the Sherman STEM Scholars Program, the Honors College, and, for the second year in the row, the Shriver Floor. For the past two semesters I've been serving at the Esperanza Center as an ESOL tutor and loving it. I also love Jesus, spoken word poetry, soccer, and Cheddar Sun-chips.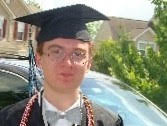 Hi, I am David, and instead of starting with my interests and accomplishments, I am going to start with the some humor and then you can read about the other stuff you feel like it.My family
values humor. Instead of cherishing stories of triumph, we much much prefer stories that make us laugh. Thus, instead of stories of my first step or my first day of school, I get stories of when I shared ice cream with a dog (and kept eating the ice cream) or got lost in Walmart. My boy scout troop was very similar and at my Eagle Court of honor, I was bombarded with plenty of humorous anecdotes of my time in boy scouts (one of my scoutmasters has a very long memory).  If and when I get married, I expect my parents will tell my financé all of these stories, so I will have to find someone who really, really loves me and will not be embarrassed to be with someone who once shared ice cream with a golden retriever.
Besides causing laughter and shock, I have participated in a wide variety of activities, from horseback riding to drama club to rope courses. Most of these I activities I continued for less than two years. However, I did have a few activities that I continued throughout my high school career. One of them, as I already mentioned, was the boy scouts. This is where I really started up with volunteerism, mainly helping with other scout's Eagle projects and then directing my own. My Eagle Scout Project was at Harford Glen Environmental Education Center and I was tasked with beautifying the campus. I still consider the successful completion of the project the most valuable experience of my life so far.
At UMBC, I am pursuing a mechanical engineering degree with an entrepreneurship minor and a Peace Corps prep certificate. I am also involved with on campus activities. I am the vice president of the UMBC Debate Club, a member in the Engineers Without Borders on campus chapter, a participant in STRiVE Leadership Conference, and a participant in Alternative Spring Break. My service
sites last year where Esperanza Center my first semester and then I switched to the Refugee Youth Project for my second semester.
It is my hope to continue to be involved on campus this year and to expand my knowledge of my field and of the fascinating people around me. Don't worry, if you get lost in Walmart, I won't make fun of you.
 
Hi! My name is Diana Salgado and I am from Phoenix, AZ. I am an Interdisciplinary Studies (INDS) major in neuroscience with a minor in French. I am also in the pre-med program. I volunteered at the Regional Institute for Children and Adolescents (RICA) and wish to continue providing my service these next couple semesters. In my spare time I enjoy playing chess, solving Rubik's cubes, doing makeup, shopping online, playing the violin, and reading. With whatever time I have left, I engage in athletic activities such as soccer and working out. I occasionally love splurging on a nice pair of shoes. I look forward to meeting you all and showing you where the fun is.

Hey! My name is Fikir Ejigineh and I'm a rising sophomore from Olney, Maryland. During my first year at UMBC I volunteered at RICA which is a school and treatment center for children with emotional disturbances. I am also apart of other organizations on campus like the Ethiopian Eritrean Student Association, the African Student Association, on the community service committee for Black Student Union, and the Historian for Student Alumni Association. In my free time I love reading, thrifting, playing with makeup, and watching youtube videos. My celebrity loves are Keke Palmer and Robyn Rihanna Fenty and my favorite thing to do is laugh so I try not to take life too seriously. Can't wait to meet you all in the fall!

Hi! My name is Gabi Salas and I will be the RA for this academic year! I am a rising Junior, Sondheim Public Affairs Scholar. I am Global Studies and Gender & Women's Studies double major. I'm from Germantown, MD but my family is Colombian and Peruvian (so I speak English and Spanish). I lived on the Shriver floor my freshmen year where I volunteered at the Esperanza Center teaching adults English and I am super excited to be back on the floor. On campus I am involved with a lot of different student org such as Phi Mu (where I am the VP of Committees), Hispanic Latino Student Union (HLSU), and I work as a Student Assistant/Tour Guide for the Admissions Office. In my free time I tend to watch Netflix but I am trying to make the switch to reading.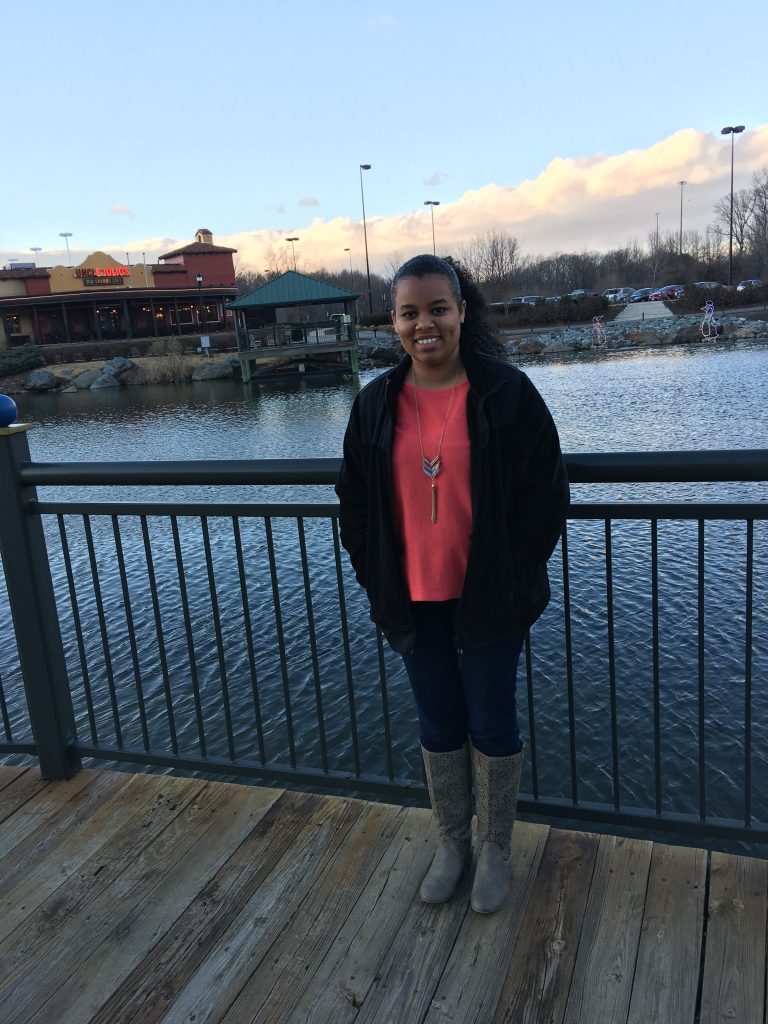 Hi! My name is Meheret Gebreegziabher, I am a junior majoring in Biology B.S and minoring in information system. I was born and raised in Ethiopia and moved to U.S. in 2011. I speak two languages, my native language Amharic, and English. Last year during my time in the shriver LLC, I volunteered at Arbutus Achievers service site where I got the chance to tutor and mentor amazing kids at Arbutus middle school. As a hobby I love watching tv(fav. show – Psych),  listening to Christian musics, reading books(fav. Book –Amphibian man(Amharic translation)), cooking(fav. food- quanta firfir) and spending time with my friends. Once I graduate from UMBC I would like to work as a researcher in a biomedical field and maybe one day travel the world for humanitarian purpose.
 
Hello!! Is it me you're looking for? You've come to the right place! My name is Princess Sara Njemanze. I am a rising junior from Mitchellville, MD also known as Bowie, MD. I am currently studying for a BS in Chemical Engineering and working towards acquiring a minor in Entrepreneurship and Innovation. This past school year, I served at SUCCESS and Best Buddies. Both were geared towards serving those with intellectual disabilities. I also had the honor of being the Erickson Community Council Treasurer. I enjoyed planning many events for the hall and look forward to planning things for our floor. I also had the pleasure of being a cheerleader on the Cheer Team for our Retriever men and women basketball teams. I have a great love for music, performing arts, community, and dressing to impress oneself. Above all, I have a greater love for things concerning God the Father, God the Son, and God the Holy Spirit. I am super excited to meet all the amazing people who will work to continue Sargent Shriver's work!

Hello!  My name is Zuriel Herran and I am excited to see you all on the Shriver floor this year!  I'm from Silver Spring, MD and I have been blessed with the opportunity to intern at NOAA and other federal agencies.  I am an Environmental Science and Geography major pursuing a GIS certificate.  Additionally, I am in the Sondheim Public Affairs Program and Honors College.  I have previously served at the Refugee Youth Project and the Esperanza Center.  On campus, I am involved with different Christian Ministries and I host a radio show called 'Round the Loop.  When I get the chance to relax, I enjoy playing my guitar and having a good conversation.  Enjoy the rest of the summer and I'll see you all in the fall