INTERVIEW On Campus w/Under Armour- IT Helpdesk Internship
Deadline to Apply is this Wednesday on UMBCworks or the Fair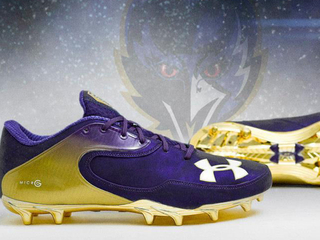 Under Armour is HIRING for IT Helpdesk Interns!  These are PAID Spring Internships (see description below).

Apply via UMBCworks (position 9256083) and also stop by to meet the company at this Wednesday's Summer Job & Internship Fair.  If you do not have an approved resume on UMBCworks to apply, stop by the Shriver Center between 10am to 3pm on Monday or Tuesday to get your resume reviewed and approved on UMBCworks.

Under Armour is the chosen brand of this generation of athletes... and the athletes of tomorrow. We're about performance - in training and on game day, in blistering heat and bitter cold. Whatever the conditions, whatever the sport, Under Armour delivers the advantage athletes have come to demand.

That demand has created an environment of growth. An environment where building a great team is vital. An environment where doing whatever it takes is the baseline and going above and beyond to protect the Brand is commonplace.

The world's hungriest athletes live by a code, a pledge to themselves and everyone else: Protect This House... I Will.  Our goal is to Build A Great Team!  Will YOU…Protect This House?!

Under Armour is looking for a Helpdesk - Desktop Support Intern to assist in providing great service.
 
What you'll do as the Helpdesk - Desktop Support Intern:
- Partner with the entire IT department in teams in order to obtain a deeper understanding of the current needs for Desktop Support
- Support the UA Help Desk in all tasks including IT equipment configuration and deployment for new hires
- Provide tier 1 technical support to UA customers Imaging, configuration and troubleshooting of end client hardware including computers, mobile devices, IP phones printers etc.
- Install troubleshooting desktop software around critical enterprise systems

What UA is looking for in their Helpdesk - Desktop Support Intern:
    High degree of verbal and written communication skills, and the ability to effectively and concisely present information at all levels
    Ability to multi-task in a fast paced, ever-changing environment, and work as part of a team
    Fearless attitude towards technology and a willingness to learn
    Proven ability to think critically, problem solve, analyze needs, and offer solutions

Additional Skills and Experience:
- Extensive knowledge of Windows and Mac laptop and desktop computers, mobile devices including Blackberry, iOS, and Android devices, printer setup and troubleshooting
- Comfort with desktop applications such as Microsoft Office and Keynote
- Consumer and business analytics are a must
- Internal client partnership-building with team
- Intellectual curiosity and ability to learn quickly

Qualifications to be considered:
- Must be currently enrolled in a full time academic program
- Willingness and ability to work in Baltimore, Maryland during the duration of the internship, Monday, February 25, 2013 – Friday, May 24, 2013
- Authorization to work in the United States

Under Armour is an Equal Opportunity Employer and we are committed to diversity in the workplace. We encourage qualified diverse candidates to apply. Under Armour does not discriminate against any candidate on the basis of race, gender, disability, religion, national origin, age, or any other protected category.