Interested in a CyberSecurity internship or research?
CyberPoint wants to hire you this Spring or Summer!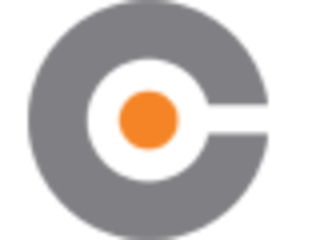 CyberPoint (http://cyberpointllc.com/) is seeking Paid Summer Intern Scientists and a Jr. IT Specialist.  US Citizenship required.
APPLY VIA UMBCworks today!
CyberPoint (http://cyberpointllc.com/) delivers innovative, leading-edge cyber security products, solutions and services to customers worldwide. We discover the threats and vulnerabilities that expose data, systems, and infrastructure to compromise, and we design defenses that provide critical protection. Our approach is tailored to our customers' need to reduce risks and ensure ongoing protection in a world of continuously emerging cyber threats. At CyberPoint, we seek out hard problems, develop new products and solutions, and drive innovation in cyber security. Employing world-class engineers, mathematicians, computer scientists, and other industry experts, CyberPoint supports a broad array of commercial and government customers.
Paid Summer Intern Scientist Needed (UMBCworks position 9255053)
US Citiznship and 3.00 GPA or above GPA required
Join CyberPoint Labs as a summer intern scientist and conduct research in program analysis, machine learning, and high performance computing.  Skills that will be needed include Python, C/C++, Intel x86 and ARM assembly language, and/or functional programming (Haskell, OCaml, Erlang).  Some candidate projects include:
1.      Using Dynamic Bayesian Networks to develop risk models for IT infrastructure.
2.      Developing CUDA integration into Unified Parallel C or other PGAS systems.
3.      Developing machine learning based network models of insider threat activity.
4.      Developing malware analysis scripts using Intel PIN tool, DynamoRIO, and IDA Pro/Immunity scripts.
We will consider all years, rising junior, senior and graduate level students.
Jr IT Specialist--- Temp to Hire position (UMBCworks position 9255090)
CyberPoint International is adding to its Corporate IT Team.  The Jr IT Helpdesk will work as a member of the IT Service Desk team providing daily system support including hardware, operating systems and applications, installation and modifications. Troubleshoot system and user problems. Manage user accounts. Perform system maintenance on software; evaluate, test and integrate upgrades to hardware; upgrade operating systems and applications. Investigate  problems, research and develop effective and logical solutions considering operational policies and information assurance requirements.
Candidate must be a US Citizen
We are looking for an enthusiastic team player with outstanding customer service skills and a strong drive to learn and develop your technical skills.
CyberPoint is open to hiring a current student and we can work around  your school schedule.  The ultimate goal is to have this position convert to a
Full time role with an outstanding benefits package.  Hourly pay is $16-18/hr + based on experience