RMF Engineering, Inc.Seeks IT Intern- on campus company
Part-time Paid Internship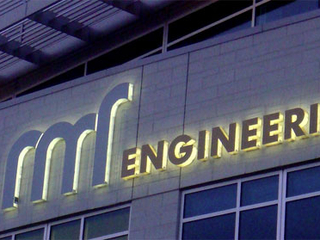 The Information Technologies Department of RMF Engineering, Inc. (RMF) is seeking an IT student for a paid internship in our Baltimore, Maryland office.
The intern position is posted on UMBCworks.  Apply today!!!!
If you have not met with The Shriver Center to get your resume reviewed for use on UMBCworks, click
HERE
During the semester, RMF requires a 15 – 20 hour per week time commitment. The intern's work schedule can be coordinated around class schedules, but is expected to be consistent. Time off is granted as needed for exams. Our normal business hours are 7:30 am to 4:30 pm. During school breaks, the intern is expected to work full time.
About RMF Engineering:
RMF Engineering is a privately held company that was founded in 1983. There are 10 offices across the Mid-Atlantic, with headquarters in Baltimore, Maryland. RMF provides design and engineering services for all aspects of building construction including civil, structural, mechanical, electrical, and HVAC. The firm also provides campus master planning services, energy conservation surveys, pressure vessel inspections, condition inspections, and building commissioning. RMF coordinates the installation of 'off the shelf' components in the built environment.
About the Infrastructure Division:
The Information Technologies Department specifically provides support services for all Divisions of all 10 locations of RMF, as well as, remote users. All hardware is supported in house as well as multiple database and web applications.  RMF is mostly a Microsoft centric environment with heavy emphasis on CAD and BIM applications from Autodesk and Bentley. Interns will have exposure to MS Exchange, Active directory, SQL, Virtualization technology including VMware and Microsoft, Web applications, and the wide range of Engineering Applications supported by the department.
Duties:
- Assist in the renewal process of desktops and laptops.
- Assist in archive and data management procedures.
- Assist in logging support calls, general diagnostic and troubleshooting
- Assist in first line technical support for staff.
- Assist in server space and error checks.
- Assist in maintaining plotters and printers.
Requirements:
- Must be a student obtaining a bachelor degree in Mathematics, Information Technologies or Engineering (BSEE).
- Must be classified at a Sophomore level and have at least a 2.75 G.P.A.
- Must have 1-3 years of IT support work-related skill, knowledge and experience.
- Must be able to troubleshoot and build computers and load software using standard methods.
- Must be able to work 15-20 hours per week.
- Must have better than working knowledge of Windows 7, all Microsoft desktop applications and Adobe Acrobat.
- Must be able to lift 50lbs.
- Experience with Autodesk Building and Civil design products and Bentley AUTOPLANT a plus, but not required.