Reminder! Shriver Center Scholarships Available!
Community Engagement and Connection
February 13, 2019 3:19 PM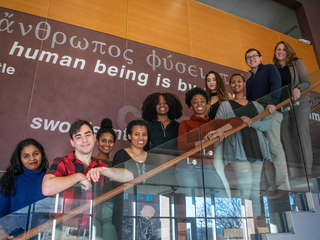 Many UMBC students are involved with community engagement.  
The Shriver Center manages and supports several scholarship opportunities, the majority of which are for 2019-20.  To see if you qualify, please take a closer look at the respective programs for qualifications, details regarding application expectations, submission processes, and staff liaison information.  
France-Merrick Scholarship Program (the 2018-19 cohort is pictured) 

Samuel I. Rosenberg Fund Award & The Samson, Rosetta A., and Sadie Feldman Award (more info is coming). 

Jacqueline C. Hrabowski Endowment Fund
All are due on Thursday, February 28th by 5pm.  For more info, please visit: