The intersection of social change and careers!
Pathways Panel Next Tuesday, 4/11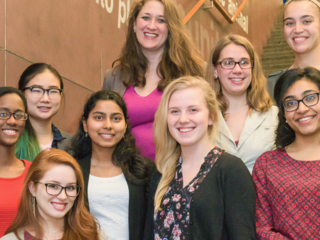 Come out to hear panelists from a variety of fields (healthcare, technology, nonprofit, education, and public sectors) share how they connect their careers with service.  
This event is planned by the 2016-17 France-Merrick Scholars and Fellows through The Shriver Center.
On Tuesday, 4/11, It will be held in the Library Gallery, beginning at 6 pm. Snacks will be provided by UMBC's Student Government Association. After the panel, there will be an opportunity for the audience to mingle with the panelists.
If you have any questions, you can contact Fellows Jaelyn Bos (jbos1@umbc.edu) and/or Isabel Geisler (geisler3@umbc.edu).
Panelists will soon be featured on the website at: