Intern at Goldman Sachs this Summer- Virtual Info Sessions
"Attend" one to get a great overview of the firm!
November 12, 2012 4:32 PM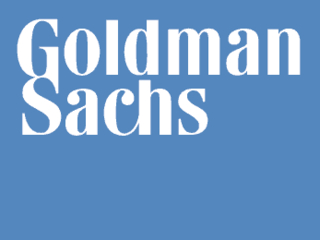 Discover Goldman Sachs
Virtual Information Series and Recruiting Effort
We are pleased to introduce our Discover Goldman Sachs virtual information series and recruiting effort. Through this effort we aim to broaden our reach and provide you a better opportunity to learn about our internship opportunities. We will be offering:
Video webcast sessions to learn about who we are, what we do and our divisional career opportunities
Topical training sessions to enhance your resume writing, interview and self-promotion skills
A formal interview process at the Goldman Sachs office location of your preference
Networking opportunities with Goldman Sachs professionals across various divisions
Please join our webcast sessions the weeks of November 12, November 26, and December 3, 2012. Participants can register for multiple sessions.
Events Schedule and Registration Links is listed in the attached document at the bottom of this entry.
Process and How to Apply to the Internship

This process offers you the opportunity to be considered for a summer analyst interview to the extent that we do not already host interviews on your campus.
To apply, complete an application at goldmansachs.com/careers by 11:59pm EST by December 5, 2012 or January 6, 2013 depending on your division and location selections (see deadlines below)
Use code GS13 in the advertised position ID drop-down field. You must apply using this code in order to be considered
Express interest in up to three locations and divisions and enter up to two application codes if you are interested in other Goldman Sachs programs
Please note you may apply only once for the 2013 recruiting year and will not be able to make additional changes to your application once submitted.
Division of Interest
Location of Interest
Application Deadline*
Job Code
 
 
 
 
Global Investment Research
Investment Banking Division (IBD)
Investment Management Division (IMD)
Securities Division
 
Atlanta, Boston, Chicago, Dallas, Houston, Los Angeles, Miami, New York, Philadelphia, San Francisco, Seattle, Washington D.C.
December 5, 2012
GS13
Operations
Finance
Technology
Services
Legal, Compliance and Audit
Human Capital Management
Executive Office
 
New York / Jersey City
January 6, 2013
GS13
Operations
Technology
Compliance
Finance
Investment Management
 
Salt Lake City
January 6, 2013
GS13
*If you are interested in more than one division with different application deadlines, please apply by the earlier deadline.  

Additional Application Information:
Unsure of Subdivision? – If you are unsure as to which group or subdivision that you prefer within one of our divisions, please leave this section blank and you will be considered for all groups hiring for that division.
Studying Abroad in Spring 2013? – Use code ABROAD13 if you will be studying abroad during the Spring 2013 semester and will be unavailable to interview on campus at that time.
Interested in the Scholarship for Excellence (SFE)? – The Goldman Sachs SFE recognizes outstanding achievement and community service of diverse sophomores and juniors. The award is an integral part of our diversity recruiting effort, helping to attract Black, Hispanic and Native American students to careers at Goldman Sachs. If you are interested in applying, please include the SFE code in your online application (GS13SFE). Additional instructions on how to apply for the scholarship are available via this link (required step).
Interested in one of our other regions? – If you are interested in a division or region not participating in our accelerated process, see additional information on our regional recruiting processes. Please note in order to be considered, you must apply by the earlier deadline and your application will be considered by that division or region at the appropriate timeline.
 
For additional application tips, review our Application FAQs and Checklist.
If you have any questions, please send an email to
goldmansachsrecruiting@gs.com
.