CIA seeking Freshmen and Sophomore IT Math, & ENG Majors
GREAT Experience + GREAT Pay = Great Summer 2013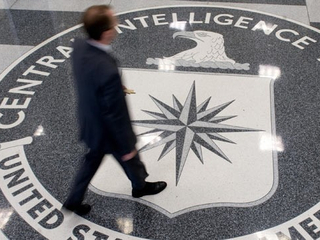 Contribute to the work of the nation before you graduate. Apply to participate in one of the outstanding student work programs at the CIA, including undergraduate student internships or undergraduate co-ops. This is an opportunity to learn from highly skilled professionals who support US officials that make our country's foreign policy. You'll assist with substantive and meaningful work assignments, while earning a competitive income and gaining invaluable practical experience.
The CIA will be on campus this spring semester to interview for the following positions for SUMMER 2013 Internships- yes 2013
3.00 GPA Required along with US Citizenship Work Authorization
These full-time internships and co-ops are for Summer 2013.  Therefore, this intern program is targeting Freshmen and Sophomores only.
THE POSITIONS BELOW ARE ON UMBCworks:
IF INTERESTED, please apply to the Internships below via UMBCworks ASAP

IF YOU DO NOT HAVE AN APPROVED RESUME ON UMBCworks, be sure to add it and meet with a member of the Shriver Center team to get stated on your intern search.  Call for an appointment at 410-455-2493.  Directions on how to add your resume to UMBCworks, can be found at:
http://shrivercenter.umbc.edu/students/internco-opresearch/how-do-i-get-started/
Undergraduate Internship/Co-op Program - Information Assurance Security Professional (position 9248808)
Majors:  Computer Science, Computer Engineering, Math, Information Systems, Cybersecurity
 Location: Washington, DC metropolitan area
Are you interested in the ever-expanding field of Cybersecurity? If so, we may be looking for you. Our Information Assurance student trainee program seeks motivated undergraduate and graduate students to serve Co-Ops and/or internships in a team environment working with Information Assurance security professionals to participate in the development and deployment of mission-critical systems in support of the Agency's cyber defense mission.
We are the Agency's Information Assurance professional organization. Our mission is the protection of Agency data and systems through risk analysis, enterprise security solutions, and continual enhancement of our protection profiles. As a student Co-Op in our organization, you will have the opportunity to work alongside IA professionals in providing IA technical development and security guidance to customers within our organization.
Undergraduate Internship/Co-op Program - Applications Developer (position 9248814)
Majors:  Computer Engineering and Computer Science
Location: Washington, DC metropolitan area
Students serving within the Application Developer occupation will work side-by-side with other Computer Scientists, Software Engineers and Web Designers and Publishers. Working in one of several offices that directly support analysis, intelligence collection and other business areas, candidates will analyze, develop and deploy innovative information/software systems and capabilities to enhance the CIA's capabilities to collect, produce and disseminate intelligence. Unique state-of-the-art solutions will be created to reduce information overload through innovative information exploitation, enhance intelligence production capabilities, expand internal and external collaboration services and evolve an expansive intelligence knowledge base.
Undergraduate Internship/Co-op - Computer Engineer (position 9248810)
Majors:  Computer Engineering and Computer Science
Location: Washington, DC metropolitan area
Students serving within the Computer Engineering occupation will work side-by- side with other engineers and on their own specializing in the engineering, development, integration, and product evaluation services for the Agency's enterprise worldwide workgroup platform. This includes participating in the design of enterprise desktop computing solutions, engineering collaborative solutions (e-mail, team collaboration, web and video conferencing) for the Agency and Intelligence Community and introducing state-of-the-art technologies into the corporate baseline. This is an excellent opportunity to participate in and contribute to the development and support of Agency's mission critical systems – common platforms, collaborative computing and service-oriented architecture.
Undergraduate Internship Program - Facilities Support Project Management (position 9248813)
Majors:  Mechanical Engineering
Location: Washington, DC metropolitan area
Students in the Facilities Support Project Management area are responsible for working in partnership with our customers to provide tailored products and services to satisfy our customers' dynamic needs for facilities at competitive prices. Additionally, Students are responsible for creating safe, secure, functional work environments to support Agency global intelligence.  At this level, students participate in project planning, implementation, development of risk mitigation strategies, and ensure quality of a facilities project through testing and validation activities.
Undergraduate Internship/Co-op Program - Network Engineer (position 9248811)
Majors:  Computer Science and Computer Engineering
Location: Washington, DC metropolitan area
Our student trainee program seeks motivated undergraduate students to serve internships in a team environment working with customers and network engineers to design, develop, and implement new network architectures and enhancements to the Agency's networks. These projects span technologies in local area networks (LANs), wide area networks (WANs), and video teleconferencing. Responsibilities include hardware and software integration, analysis, testing, documentation, problem resolution, requirements definition, and project documentation. Candidate will also participate in engineering reviews, staff meetings, and other activities, which will increase their network understanding and the issues and challenges facing a telecommunications service provider.