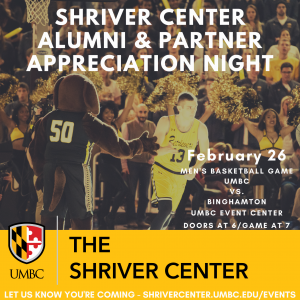 UMBC is a Truth, Racial Healing, and Transformation Campus

Tuesday, January 19, 2021 at 12:30 PM – 2:00 PM

The National Day of Racial Healing is on Tuesday, January 19th, 2021. This annual observance was first introduced by the W.K. Kellogg Foundation on January 17th, 2017 and has been celebrated every...