Peace Out!: Kindly Leave the U.S.
It will still be here after 2 years...
Tuesday, February 26, 2019
6:00 PM – 8:00 PM
Library and Gallery, Albin O. Kuhn : 767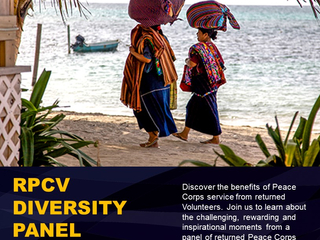 "Speed Date" with experienced international diplomats. Bring questions, comments and concerns to them in this intimate setting where you'll be able to dialogue with Ambassadors.
Travel the world through the eyes and experiences of international volunteers. Enjoy photos and stories from current Peace Corps Volunteers serving around the globe. Have your questions answered and talk with local Peace Corps Staff about the application process.
Learn about
- Career Development Opportunities
- International Development Ins and Outs
- Benefits during Peace Corps Service
- Adapting to a new culture