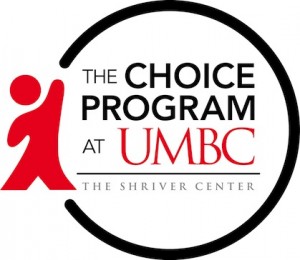 The Choice Program at UMBC utilizes a community-based, family-centered approach in order to promote positive outcomes for young people and families in Maryland. Our AmeriCorps Members serve as advocates and work to connect families to self-identified, needed resources and reinforce a strengths-based, anti-racist, approach to youth development.
We engage in a collaborative process of service: where young people set goals for themselves and are supported by their Choice mentors along the way.
To us, youth development includes:
being available to our youth consistently, often making visits to meet with them on a daily basis;
using a strengths-based approach to promote positive self-image;
using a holistic approach to honor every aspect of a person's life;
developing high expectations and holding youth accountable to their own progress on goals;
forming a mentoring relationship that is built on trust and rapport;
engaging with families and assisting as a communication link;
fostering self-sufficiency by building life-skills;
providing opportunities for meaningful engagement through structured after-school, weekend and summer activities, and job readiness training.
More info about The Choice Program can be found at choiceprograms.org